ATLANTA /PRNewswire/ — Honorees of Delta Air Lines' (NYSE: DAL) Chairman's Club, the airline's most prestigious recognition for employees, today took delivery of a new Airbus A330-300 widebody aircraft from Airbus' headquarters in Toulouse, France.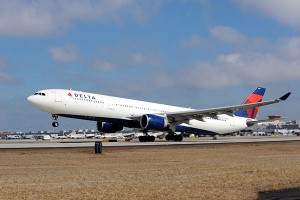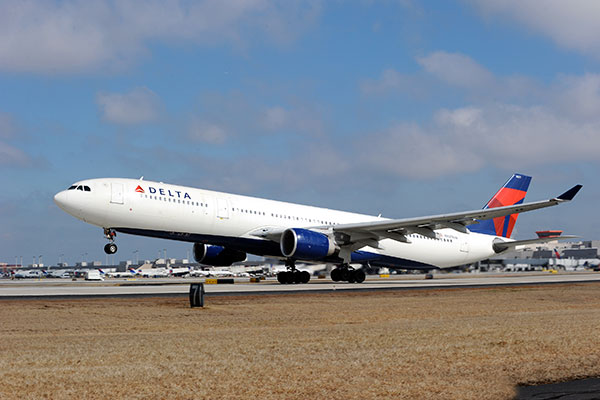 The aircraft is the first new Airbus purchased by Delta following its merger with Northwest Airlines in 2008, and is one of 10 new A330-300s scheduled to enter Delta's fleet by 2017.
Eighty nine Delta Chairman's Club honorees, employees recognized by their peers for their dedication and commitment to exemplifying the highest standards of service and excellence, were on hand for the delivery ceremony to officially induct the new aircraft in to service.
"Delta's addition of this Airbus A330-300 reflects our continued strategy of making prudent investments in our fleet that enhance our customer experience and operational reliability," said Delta President Ed Bastian from the delivery event. "Having our Chairman's Club honorees, true examples of the Delta spirit of service, here to help us welcome this new aircraft in to the Delta family makes this occasion even more special."

Delta currently operates 32 Airbus A330s, the most economic mid-range international widebody aircraft flying today. The new A330-300s are 15-25 percent more fuel efficient per seat than the Boeing 767-300s and 747-400s they will replace. The A330s will operate primarily on Delta's Atlantic and Pacific long-range routes and provide Delta's network with more flexibility to optimally match capacity with demand. The aircraft is powered by General Electric CF6-80E1 engines.
The Airbus A330-300 will feature 34 full flat-bed seats with direct aisle access in Delta One, 32 extra-legroom seats in Delta Comfort+ and 227 Main Cabin seats. Customers will enjoy access to satellite in-flight Wi-Fi featuring the Delta Studio library of free streaming programming as well as more than 1,000 on-demand movies, television shows and music on large, high-definition seatback monitors. Customers also will benefit from modern interiors with LED lighting and extra-capacity overhead bins.
SOURCE Delta Air Lines