Qantas has developed a sophisticated process for planning inflight menus so that there are always more than 220 meal options flying around the domestic network at any one time, which means even the most frequent flyers could potentially never get the same meal twice.
In the business cabin, there are six variations of menus for each of the four different times of day – breakfast, lunch, dinner and supper – and each variation offers three choices of main meal.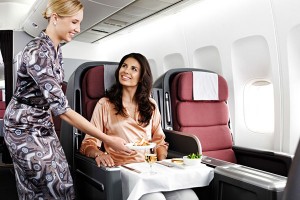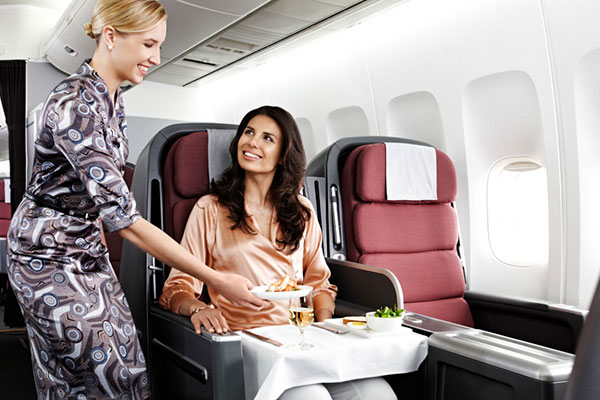 The menu planning schedule is managed centrally to move menus around the network every week, making sure to avoid directly switching them between ports on common commuter routes, such as Sydney and Melbourne.
Head of National Product and Service Helen Gray said; "This means a business customer flying from Melbourne to Sydney on Monday; Sydney to Adelaide on Wednesday; and Adelaide back to Melbourne on Friday, will see a different selection of menu choices on each of these flights."
Every six months, the full suite of inflight menus are redesigned to include new recipes with a new variation of ingredients and flavours.
"By the time your meal gets to your seat, whether you're travelling in economy or business, every dish has been designed, tasted or influenced by Neil Perry's Rockpool consulting team at the industrial kitchen in Qantas' Mascot headquarters," Ms Gray said.
SOURCE Qantas