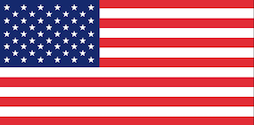 Location
38.8833° N, 77.0167° W
Time Zone
Atlantic UTC -4 | Eastern UTC -5 | Central UTC -6 | Mountain UTC -7 | Pacific UTC -8 | Alaska UTC -9 | Hawaii UTC -10
Total Area
9,833,517 sq km
Size of Land
9,147,593 sq km
Capital City
Washington D.C.
Population
321,442,019 (2015)
Electricity
110~120V 60Hz
Driving
Right side of the road.
Day/Night Temperature
Vary
How to Come?
by air, land and sea.
Accommodation Type
Hotels, motels, hostels, guest houses, camping.
Visa Requirements
Citizens of the following countries are do not need a tourist visa to visit for up to 90 days:
Andorra, Australia, Austria, Belgium, Brunei, Canada, Chile, Czech Republic, Denmark, Estonia, Finland, France, Germany, Greece, Hungary, Iceland, Ireland, Italy, Japan, Latvia, Liechtenstein, Lithuania, Luxembourg, Malta, Monaco, Netherlands, New Zealand, Norway, Portugal, San Marino, Singapore, Slovakia, Slovenia, South Korea, Spain, Sweden, Switzerland, Taiwan, United Kingdom.
Last Updated
Sep 20th 2015